We are a leading Manufacturer & Supplier of Stainless Steel Ribbon Blender Machine such as Powder Mixing Ribbon Blender, Double Helical Ribbon Blender, U-Shape Ribbon Blender, Mixing Ribbon Blender, Ribbon Mixing Blender, Ribbon Type Blender and many more items from India.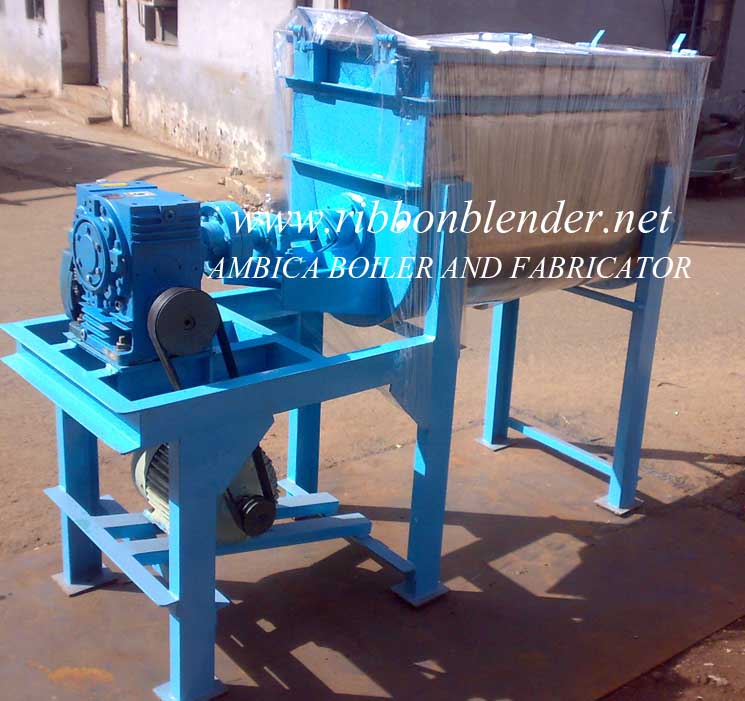 Abster Equipments is a Manufacturer and Supplier of Stainless Steel Ribbon Blenders, Chemical Blenders, Industrial Blenders, Powder Blenders, Liquid Blenders, Chemical Process Blenders, Various Capacities 500Ltr to 50,000ltr In SS316-304 complete we are providing excellent quality Blenders, which are manufactured by using high grade material. These Blenders are widely appreciated by our clients which are situated all round the nation. High in demand, these Blenders are available at most reasonable price etc
Application In:
Food, Pharma, Chemical, Minerals, Guar Gum / Starch / Cellulose etc.
These Stainless Steel Ribbon Blending Machines provide homogenous mixture of chemical which is necessary for various industries. These Blending used in food processing industry , pharma ,Chemical Industries , Herbal Industries, Agro Industries , bulk drugs , dyes , paints, fertilizers a, dry powder mixing ,color mixing etc Blender we Supply are In GMP .Non GMP, Models With Skid Mounted as per Requirement.